We exist to see that no one goes hungry.
Why food? It brings people together.
Swipe Out Starvation is concerned about the issue of hunger both locally and globally because we believe food can address many social issues – after all, food brings people together.
Brings
Security
Fighting hunger helps those who do not know where their next meal will come from.
Reduces
Poverty
Low-income households can allocate more of their time to professional development and other pursuits.
Strengthens Communities
All around the world, coming together to share a meal brings together and strengthens communities.
We all Have
A voice to educate
A heart to empower
A hand to help
On-the-Go Card Program
Swipe Out Starvation is a student-run organization that gives Purdue students the opportunity to give back even if they don't have money to donate.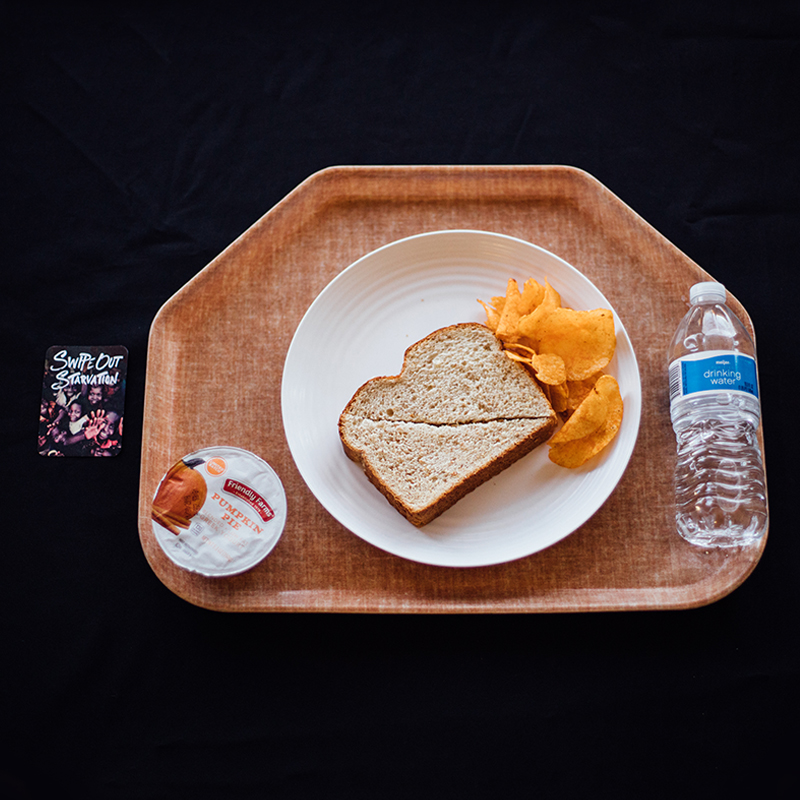 Exchange
Exchange a side, drink, or entree for one of our cards at select On-the-Goes. One card is 25 cents donated to Swipe Out Starvation.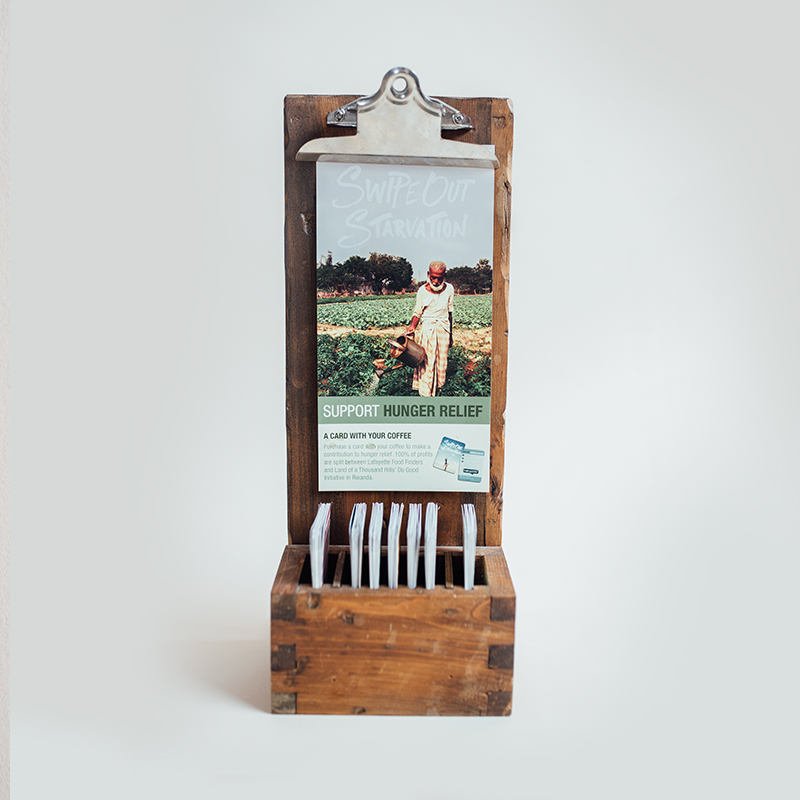 Support
Our donations go directly to our partners: Food Finders and Land of a Thousand Hills.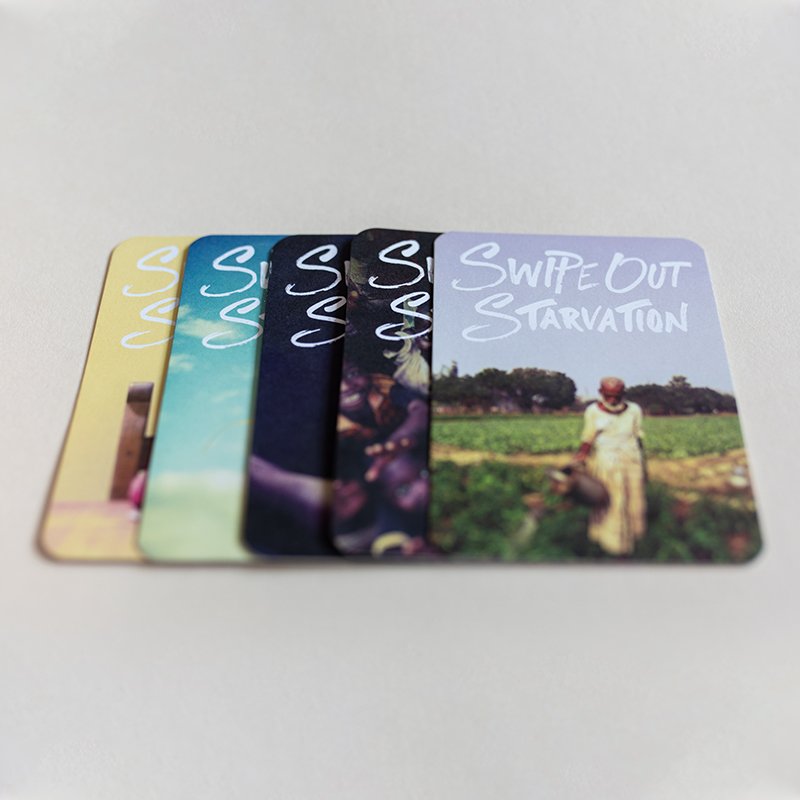 Repeat
Purchase cards whenever you have extra meal swipes, don't want a drink, or simply if you want to help the cause.