How an Idea Became a Movement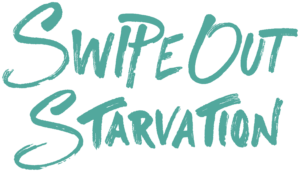 It all started with a group of passionate students
The concept behind Swipe Out Starvation started in the fall of 2009 during a Community engagement/service focused conference put on by Purdue Christian Campus House. At the conference, a small focus group of students and staff brainstormed ways to use their current resources to make a difference in the world while being on campus. The general concept for Swipe Out's card program was born out of that discussion group. Weeks later, a small number of the individuals(mix of students and Campus House staff) who participated in the conference focus group began meeting weekly to discuss the idea, establishing key branding and program elements. Almost a year later, In November 2010, the group became an official student organization on campus. The card program itself was proposed to the leadership of Dining Services at Purdue for the third time, and finally, due to a favorable transition in leadership, began to gain some momentum.
In the spring of  2011, a number of meetings and negotiations between involved students, University staff, and Campus House staff took place around the implementation of a card program trial before it was finally approved. The long-awaited trial was a success.
The University had originally approved a 5 day 2500 card trial, but after selling out on the third day, ordered an additional 2500, all of which sold by the end of the 5th day. HFS reps were pleased by the campus response to the program and approved an official Fall launch for the program. 
Since then, the organization has sold over 150,000 cards on campus, bringing much needed financial aid to its field partners(Do Good Initiative(LOTH), Food Finders Food Bank). The Stand out quality and protection of the brand, the streamlining of card program operations, and the attentive relationship management of Swipe-out's key business partners(HFS, BOSO, SAO, Campus House) have underpinned the years of consistent success. Each class of leaders for Swipe-Out has left its mark on the organization, a legacy that has made the organization what it is today.
Learn more by watching our BTN Live video!